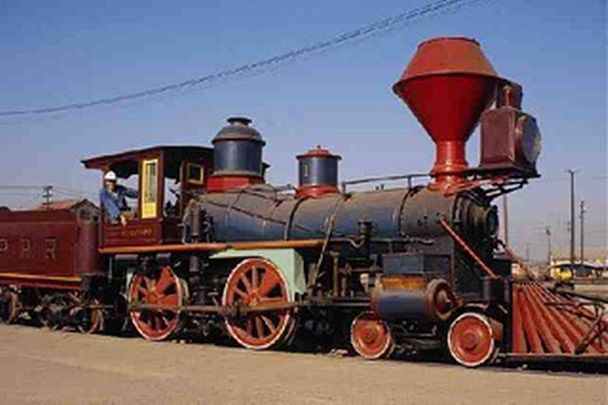 On the evening of November 4-5, 1870, the Central Pacific Overland Express passenger train Engine No. 1 from San Francisco arrived at this small station 11 miles west of Reno. Just as the train was leaving the station, three masked men boarded the express car behind the engine and disconnected the engine and express car from the rest of the train. Five more robbers from other cars on the train soon joined them and took control of the engine and express car. With pistols and brute force, the gang commanded the engineer to resume the trip toward Reno. The two brakemen, fireman and express workers were locked up at gunpoint in the mail room.

Meanwhile, about five miles west of Reno, near a place called Hunter's Station, other members of the robbery gang had built an obstruction on the track with rocks and timbers in order to stop the train. The engine and express car stopped at the obstruction on the tracks. With the aid of a double barrel shotgun, the robbers removed from the express car several Wells Fargo sacks filled with twenty dollar gold pieces from the San Francisco Mint. The value of the gold coins was $41,600. There was an additional $8,800 in silver bars, but these were too heavy for the robbers to carry away with them. All the telegraph lines were cut west of Reno…

…Most of the gold coins were recovered but about 10 percent of the treasure was never found. That means over 200 $20 gold pieces are still missing.